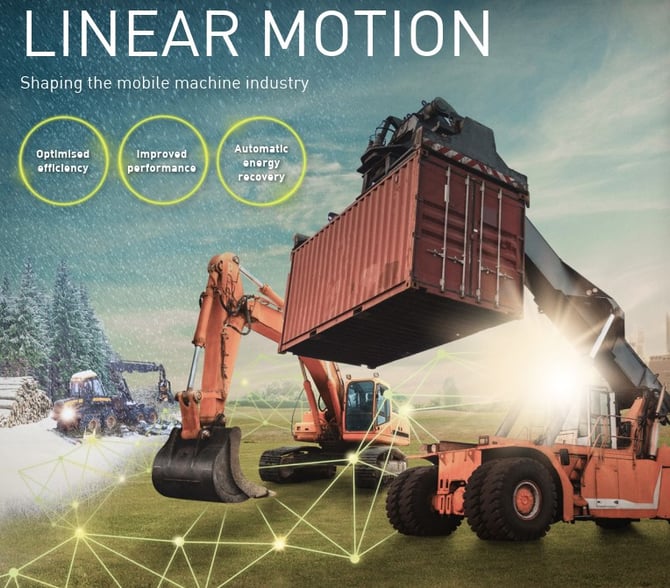 Selecting new strategic suppliers for mission-critical technology, such as hydraulic cylinders in demanding environments, is a challenging and time-consuming process.
When a suitable cylinder supplier is found, the partnership is typically formed for the long term, as anything less could mean considerable costs as well as risks. So how to best identify the right kind of supplier for a long-term partnership early on in the process?
Below we will discuss 5 key ways in which you can effectively shortlist potential strategic suppliers. For more key questions in supplier evaluation, be sure to download our free-of-charge, 15-point checklist for succeeding in hydraulic cylinder supplier selection.
5 key questions for selecting the right hydraulic cylinder supplier
Ramping up a new strategic hydraulic cylinder supplier and supplier onboarding is a significant investment. The auditing and compliance processes require quite a bit of investment in themselves, in both time and resources.
When making the preliminary evaluation of the potential supplier, what questions should the purchasing manager ask to maximize the likelihood that these investments will provide the best possible long-term return on investment?
Below we will discuss 5 of the key questions.
Question 1: How does the supplier ensure their

delivery reliability?
In today's environment, companies quite often maintain only the minimum stock of supplier components. In some cases, the components are even delivered directly to the production line, just in time. Even further, there is often no immediate replacement for the part from another supplier without a time-consuming ramp-up.
This emphasizes the crucial role of delivery reliability and trust in these partnerships (see Question 5 below for Values). How well the supplier has ensured their delivery reliability? What has been done to ensure continued deliveries even in the face of sudden changes in the supplier's own supply chain?
At Norrhydro, we pride ourselves in top-of-class delivery reliability, with sufficient, multi-tiered fail-safes in place:
With many of our customers, we agree to maintain a buffer of ready-to-deliver end products. This ensures there is always a predefined number of correct inventory items in stock, should there be a need.

In addition to this, we maintain buffer storages for primary materials and components to ensure continued manufacturing during shortages.

We manufacture in-house approximately 30 % of the components required for our cylinder production.

Moreover, in our own global supply chain, there are always at least two different suppliers for the necessary materials and OEM components.
As a side note, it is also good to evaluate the supplier's capability for agile deliveries, especially when you want to avoid stocking supplier components. At Norrhydro, we combine our top-of-class reliability with the agility to deliver, for example, twice a week to allow our customers to keep their in-house stock to a minimum.
Question 2:

What is the quality of the supplier's hydraulic cylinders?
Preliminary evaluation of the supplier's quality can be fairly conclusive already before on-site quality audits and prototype development begin.
The efficient approach is analyzing the supplier's customer references in your particular field (see Question 3 below). What is the quality of the supplier's solutions, and what is the supplier's level of understanding of your industry-specific challenges?
For instance, in Norrhydro's case, our highly durable, long-life hydraulic cylinders are always engineered specifically to the industry-specific needs of the customer. This engineering is based on decades of experience in numerous demanding areas of application, including forestry, material handling, marine & offshore, construction equipment and mining, with exceptionally strong references in all of these segments. The availability of this type of knowledge regarding the potential supplier will make the preliminary evaluation easy.
As a side note, another important part of quality is innovation and the supplier's capacity to develop new solutions. A good question to ask is whether the supplier can provide you with the option to upgrade to new technologies, for example to energy-saving digital hydraulics?
Question 3: Does the supplier work with other companies in your field?
The single most important question is checking the supplier's customer references: who have they worked within your particular field, and for how long?
During Norrhydro's 35-year history, we have gathered an exceptionally strong reference base in all of the segments we operate in: forestry, material handling, marine & offshore, construction equipment and mining.
If you look at 10 of Norrhydro's largest customers, all of these partnerships have lasted over 15 years. We offer our Partnership Model to all of our customers, and as a result, our customer relationships are long and stable. We build our customer relationships to last, as our motto Your Partner in Success suggests.
Question 4: What is the supplier's price/quality ratio in relation to the market prices?
The right price is naturally a critical component in every purchase. Over Norrhydro's long history, we have successfully completed hundreds of compliance processes with industry-leading manufacturers in various fields of application. Based on our track record, our price/quality ratio is quite optimal in relation to the market prices.
Question 5: How are the supplier's values and culture visible in their operations?
Values are something that is often neglected in these considerations. Does the supplier have a set of values that are visible in the way they operate? How do these values support your strategy and objectives?
Are values indeed important enough to be placed on this list of 5 key questions? Our answer is a resounding yes! At Norrhydro, we have invested in developing our values, culture and the way we operate. When you perform a supplier ramp-up audit on our operations, you will notice our values reflected also in our processes.
One of our key values is integrity, meaning to us trust, respect and transparency.
Great examples of customer-facing processes where this culture is visible are our Partnership Model and our New Product Introduction (NPI) process, which is one of the first of our processes you will encounter as our customer from RFQ onwards.
The New Product Introduction process is a transparent communication and reporting tool we have developed based on our solid track record in new product ramp-ups over a period of 35 years. It is a step-by-step system for analyzing the current status of Sales, Engineering, Purchasing and Production operations related to new product introduction, from RFQ all the way to the start of serial manufacturing. As per our values, we share the NPI report on a weekly basis with the customer. Our NPI process is an excellent example of what transparency can mean in practice.