In October, Norrhydro Group Oyj ("Norrhydro", the "Company") and Motiomax Oy ("Motiomax") signed an agreement whereby the majority of Motiomax's shares will be transferred to Norrhydro in the first phase of the transaction.

The comprehensive electrification solutions for linear and rotary movements of the equipment offered by Motiomax strengthen Norrhydro's product portfolio for electromechanical solutions. The acquisition increases and diversifies Norrhydro's product range in new market areas by utilizing electromechanical motion solutions and technology.

Superior energy efficiency and environment-friendly solutions
Saving energy and protecting the environment are the main challenges for companies today and in the future - and also part of Norrhydro's mission. For this reason, Motiomax's energy-efficient and oil-free products, which are suitable for, among other things, electrified production automation solutions and mobile work machines, are the right addition to Norrhydro's product range. In cooperation with Norrhydro's cylinder and motion control expertise, Motiomax and Norrhydro can offer electromechanical motion solutions consisting of electromechanical cylinders, hub motors, industrial gear motors and the required automation.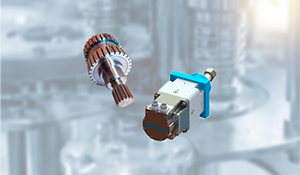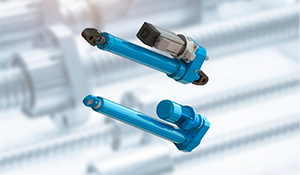 There is a demand for electromechanical motion solutions, especially in industrial electrification applications, but as well in mobile work machines. Electrification is driving the industry towards emission-free equipment and machinery. Electromechanical actuators are oil-free actuators with an integrated electric motor, gearbox and the necessary motor controllers as well as control logic. Motiomax electromechanical energy-efficient solutions provide very precise movements and high forces, in addition to which they provide a safe, clean and quiet operating environment.

The features above allow the implementation of several new products to different product applications, both for Norrhydro's existing and new customers. Electromechanical systems will be increasingly used in various work machines and in many process industry applications. Conventional hydraulics will retain their strong position as a solution due to their good power density and high power output, but "hybrid solutions" will also increase.

The solutions developed by Motiomax will become part of the Norrhydro Group's product range. With the acquisition, Norrhydro will be able to offer linear motion solutions and develop control systems for traditional hydraulic cylinders, electromechanical cylinders (EMA), electrohydraulic cylinders (EHA) and digital hydraulic cylinders (NorrDigi®).
Read more about Motiomax

For additional information:
Norrhydro Group Oyj
Yrjö Trög, CEO, mobile: +358 40 029 1229
yrjo.tro(a)norrhydro.com
www.norrhydro.com