NorrDigiTM – Energy saving motion control
The NorrDigiTM system enables high performance energy saving motion control. The control concept is based on optimized force production and the recycling of energy released during operation. Energy is stored and served by using pressure accumulators. The main benefit compared to other well-known control concepts is that controllability is based on force production and energy storage instead of throttle control and heat production.
The energy to perform a required motion is always guided straight from the accumulators to the actuators, to provide the desired force and/or velocity response immediately. When decelerating or lowering a load, energy is taken from the actuator and returned immediately to the accumulators. Accurate control and the optimizing of the amount of recovered and/or consumed energy are provided at all times, even under changing environmental factors and aging components.

Saving energy with intelligent power management
Automatic energy recovery and recycling
Reduced number of component types
Reduced power demand of primary power unit
Lossless NorrDigiTM control method
= Environmental and financial savings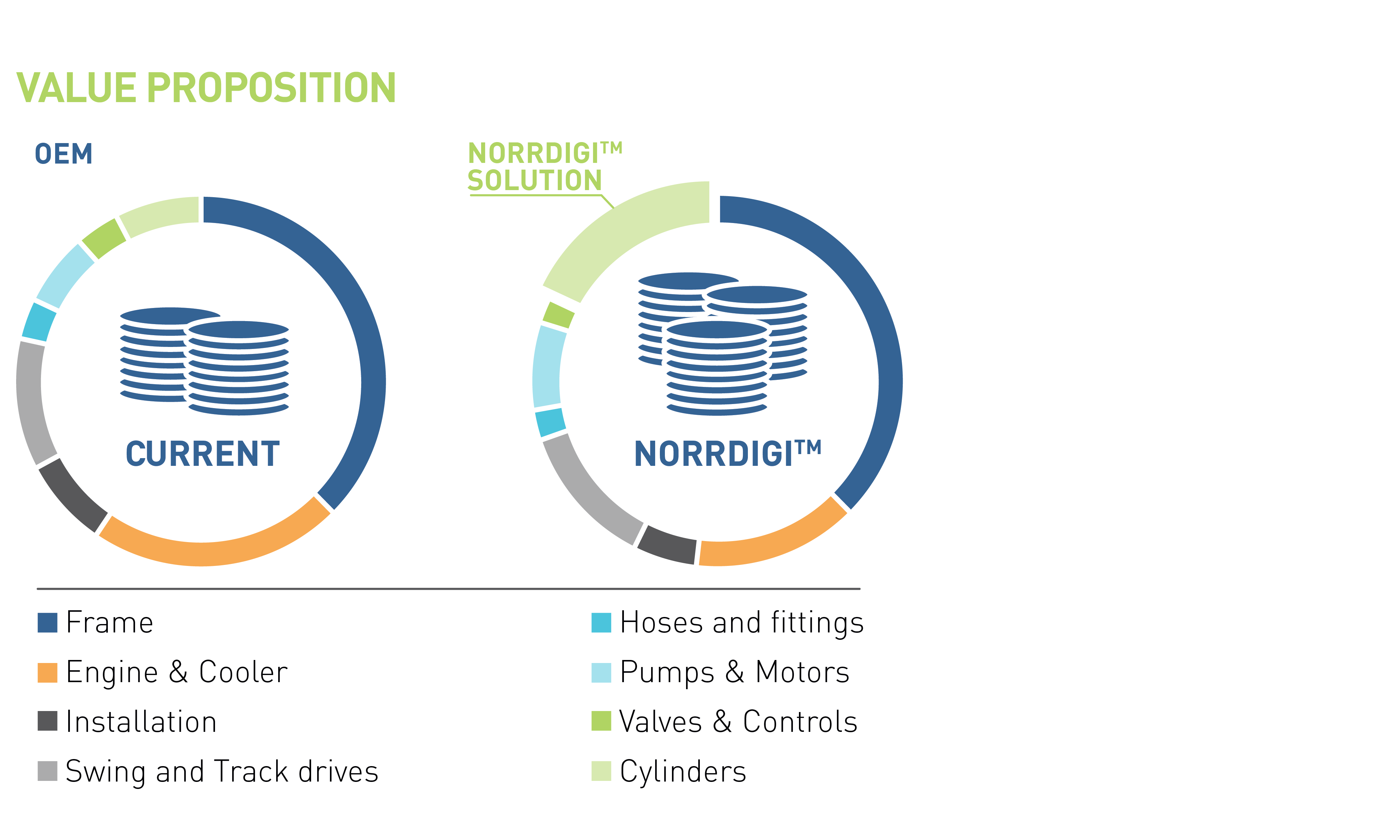 The NorrDigiTM system is unique in its ability to regenerate energy and reduce fuel consumption. The Fuel Efficiency, as measured in tons/liter of fuel was 45–60 % better with improved productivity in side-by-side tests with professional operators. The effects on emissions are even greater, as the NorrDigiTM system allows the engine to run in its sweet-spot with maximum efficiency. When the engine is down-sized and running in the sweet spot, the noise is also notably reduced.
NorrDigiTM application areas include:
Earth moving machines
Forest machines
Material handling machines
Offshore and marine applications
Mining machines
Military applications
Paper industry machinery
Steel industry machinery
Industrial machinery